Home  I  Rates  I  Tracking  I  About Us  I  Contact  I  Forms  I  Careers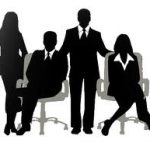 Cargoyard  Shipping Inc. was formed in 2007 and has since enjoyed steady growth creating a stable platform to provide a professional service in all aspects of international forwarding and logistics.
Now in our 10th year,  Cargoyard Shipping has grown from an initial staff of just ten to a powerful medium sized independent shipper with a staff of twenty-five highly trained professionals who care about what they do and share in our vision of Customer satisfaction. Due to this we can offer a very personal service whereby our clients deal with the same friendly, helpful and knowledgeable staff each time they call.
Being accredited by these industry institutions/authorities certifies Cargoyard's ability to handle your cargo in a professional manner and confirms that we have all the necessary resources required to meet their strict criteria such as staff training, liability insurance and approved working procedures.
Cargoyard  Shipping Inc. is a fully multi modal company able to offer our clients a wide range of services to and from Canada including, but not limited to:
Air freight
Sea freight
Road freight
Dangerous Goods services
Project logistics
Documentation services
Packing
Courier services
We are a totally independent company which we strongly believe is one of our biggest strengths. We have complete control of our operations, suppliers and partners. If at any time we feel that one of our worldwide partners or carriers are not providing a service that meets our strict criteria then the situation is immediately addressed to ensure that our clients are always receiving a first class service. All our movements are monitored on a daily basis to ensure that not only do they reach the destination safely but any delay's are relayed immediately to our valued client.
Cargoyard is located just two miles from HWY 400/Finch Avenue West which has excellent links with the major airports and highways. Nightly airline trucks deliver cargo overnight enabling us to connect with next day flights to many worldwide destinations. We have a number of receiving/handling depots for both air and sea shipments to efficiently handle your cargo wherever it may materialize.
© Copyright 2017 Cargoyard Shipping Inc.